Virginia Real Estate School
Real Estate Courses in Burke and Springfield
Looking to Further Your Real Estate Education in Virginia?
At Provident Title & Escrow, our mission is to help buyers and sellers complete the real estate settlement process as smoothly as possible. In addition to our real estate settlement services, we are also proud to offer real estate legal services, and real estate classes in Virginia through the associated Provident School of Real Estate. We offer affordable courses taught by experienced instructors, designed to provide comprehensive real estate education for agents. To further your real estate education, enroll in our courses online, or contact us today for more information.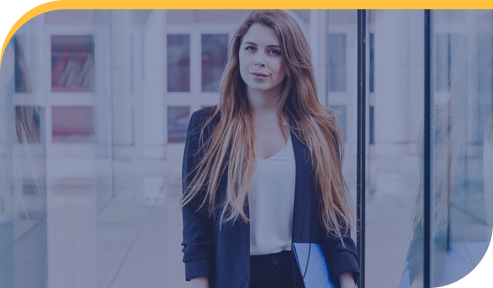 We offer real estate classes in Virginia on the following topics:
Title Insurance

Escrow

Real Estate Settlements

Estate Planning

Ethics

Fair Housing

1031 Exchanges

Many others to further round out your real estate education
About Our Courses
The Provident School of Real Estate was established to provide educational opportunities to real estate agents in Virginia. Our post-licensing and continuing education courses are designed with the real estate agents' needs in mind. We offer classes satisfying both the mandatory and elective requirements determined by the Commonwealth of Virginia. All classes offered by Provident have been approved by the Department of Professional and Occupational Regulation (DPOR) for license renewal.
The courses are available at on-site and off-site locations at convenient times, and are presented in a relaxed and entertaining environment. Course materials and handouts are available for attendees to take with them to use as vital resources once the class is over. The cost of each course is $5 per credit hour.
The Provident School of Real Estate seminars provide the licensee with current and fundamental information needed to further their success in the real estate arena. Courses are designed to provide comprehensive and concise data, complete with examples, equipping the agent with all the necessary information to augment their real estate career.
To view a full list of the courses we offer and a more detailed description of each, view the available courses here. To enroll, see available upcoming courses here. We offer courses explaining a large variety of real estate topics from the basic to the more in-depth. With courses ranging from title insurance, escrow, real estate settlements, and much more, we have created a course structure that allows agents to learn valuable information to take with them in their careers.
Continue Your Education at Our Virginia Real Estate School
At Provident Title & Escrow, we have a passion for providing a full range of real estate settlement and legal services to make the home buying process as easy as possible for both the buyer and the seller. With a potentially stressful period of time such as buying or selling a home, it pays to have experienced help on your side to walk you through the process. With the Provident School of Real Estate, we extend this passion further to providing real estate courses to help agents round out their knowledge in every aspect of the field.
Our staff, experienced in various fields of the real estate industry, is available to assist students at any time. Instructors and support personnel may be contacted by telephone, fax, and email to answer questions or to provide additional services you may require. Do not hesitate to contact any one of our team members at your convenience, or visit our Burke or Springfield locations.
In order to receive updates about the Provident School of Real Estate, including registration instructions, please send an email to jrichter@provtitle.com with PSRE Mailing List in the subject line. You can rely on our team and our real estate courses to make you a better agent.

What Are You Waiting For?
Get in touch with your us today!
Provident School of Real Estate
6045 Burke Centre Parkway, Suite 203
Burke, VA 22015
p: (703) 495-9600
f: (703) 403-9302