Here's wht you have to say!
7/26/2023 - Erika Wonderful experience! Highly recommend Provident Title and Escrow!
7/25/2023 -Brian - Great responsiveness!
7/23/2023 -Ramzy - Five star on all levels. Professional and super friendly throughout the entire experience. Would definitely use this company again and suggest them to anyone in need.
7/18/2023 - Deborah You made it extremely easy. Thank you.
7/12/2023 - Benjamin - Courteous and professional. Easy to work with.
7/12/2023 - Shelley - Cathy Richter and her team always go above and beyond to make sure everything is in place on time to have a smooth settlement. Cathy will also go the extra mile literally and travel to a more convenient office for the buyer and seller. I never hesitate to recommend Cathy Richter and Provident Title & Escrow LLC.
7/5/2023 - Peter - Closing was very smooth as normally we are hand signing a million documents. Being able to sign documents electronically reduced the amount of time that we were in the title office. Additionally, the team was very open to discussion and communicated solutions to any confusions I had.
6/30/2023 - Maria - Lakasha was the best! We had a great experience overall!
6/30/2023 - Vera - Lakasha Brooks was phenomenal!!
6/23/2023 - Tarek - Communication was excellent. It was a positive experience.
6/7/2023 - Carol - Great seem-less and painless process. Efficient and delivered according timeline. Impressive.
5/30/2023 - Ginger - Communication was excellent. It was a positive experience.
5/25/2023 - Deborah - Efficient and Quick.
5/24/2023 - William - The entire team was exceptional in their roles. Thank you Katherine and Geri.
5/24/2023 - Shelley - Cathy Richter and her team can be counted on to make sure clients have a smooth settlement. Cathy will go out of her way to make sure everything is in order prior to settlement and if there is anything that could derail the closing she will take the initiative to solve the problem. I always appreciate when a client is able to settle with Provident Title in Burke!
5/22/2023 - Denise - Knowledgeable, efficient, and personable. We were very pleased with our closing experience and appreciate the advice they gave to our buyer! Thank you!
5/17/2023 - Jessie - Another smooth closing with Provident Title. Thank you for your support!
5/12/2023 - Hsin-Hsin - I was skeptical about title agent who are fully remote and digital, but he whole experience is very efficient and pleasant. Thank you!
5/10/2023 - Joyce - The Richter team at RGS Title in Burke is just outstanding. Always professional and extremely helpful throughout the entire process. I have worked with RGS for over 10 years, and they continue to be the "Go To" title company for all. my clients and my personal business. Absolutely wonderful company.
5/4/2023 - Kathleen - Wonderful experience with the whole team!
5/3/2023 - Michael - Lakasha did a great job keeping the process moving forward and keeping us informed. John's guidance and problem-solving skills were absolutely spot on to help us get through a closing hiccup with the buyers. We would highly recommend them!
5/1/2023 - Philipp - Lakasha was very responsive. She made the closing process painless. Thank you!
4/30/2023 - Patricia - I had a very positive experience with all aspects of my closing with Provident Title & Escrow. I will highly recommend Provident Title & Escrow to anyone I encounter needing the services provided by this firm.
4/27/2023 - Natalie - The attorney that helped us was great, he was kind enough to come to Oakton to do our paperwork.
4/21/2023 -Ann - Closing was fast, easy and actually fun!! Every form explained along the way. A very nice touch to have the large congratulatory sign in lobby showing a picture of my house.
3/22/2023 - Steven - Provident, and in particular Ms. Brooks, kept me reliably up to date on what was happening every step of the way. I felt I could rely on them to see things through.
3/8/2023 - Priscilla - Everyone was very knowledgeable and friendly. They were a total pleasure to work with.
3/2/2023 - Mary Jo - Nothing could be better than this group. They have the experience, knowledge, friendliness, expertise, work ethic to provide for a perfect closing in every sense of the word. And I got paid the day after settlement! How's that for being on the ball. As a former teacher, I would give them an A+++! The clients felt the same way, they were able to relax and know everything was in good hands. Very professional!
2/22/2023 - Dave - The people at Providence Title are excellent and professional. Cathy always responded quickly and never seemed to mind the constant questions. I would recommend to anyone.
1/29/2023 - Amy - Smooth transaction! thank you.
1/17/2023 - Joyce - Outstanding customer service and professionalism given to all parties involved from buyers to agents. Cathy and her team are the best. Every question is addressed, always on time with settlement and amazing to work with. Highly recommend.
1/5/2023 - Jack - Fantastic as always.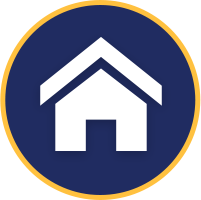 The Provident School of Real Estate was established to provide educational opportunities to Virginia Real Estate Agents. Post Licensing and Continuing Education Courses are designed with the Real Estate Agents' needs in mind. We offer classes satisfying the mandatory and elective requirements determined by the Commonwealth of Virginia. All Provident classes have been approved by DPOR for license renewal.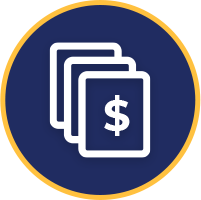 Real Estate Settlements
All settlements are conducted in a very professional and friendly environment. All settlement documents are thoroughly explained prior to signing. Copies of all signed settlement documents are provided immediately after the documents have been signed. We can also place your signed copies on a disc to reduce the amount of paper documents you need to store after the settlement.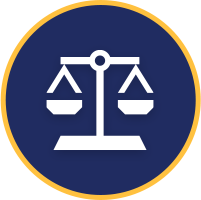 All settlement companies are not alike. When deciding on a settlement company, choose one that has the experience and skill to provide the quality settlement you expect. A settlement company you can trust to take care of your money and the title to your most precious asset, your home. Let Provident Title & Escrow relieve your worries about the settlement process.