Provident Title & Escrow was founded in January 2001, by John and Cathy Richter. The first office opened in Burke, Virginia and is operated under a licensee agreement with RGS Title, a large regional settlement company. Since the opening of the first office in 2001, Provident Title has opened three additional offices in Lorton, Springfield and Chantilly, Virginia. The Burke, Lorton and Springfield offices are operated under the RGS Title name, while the Chantilly office is operated under the Provident Title name.
John and Cathy Richter have been conducting settlements for over 20 years in Northern Virginia. Their day to day involvement with each case, beginning with contract review through the final closing, has earned them the reputation for honesty and integrity. John and Cathy work closely with each file to avoid last minute surprises. They never forget who their customer is and realize that their success is based on the satisfaction of everyone at the settlement table.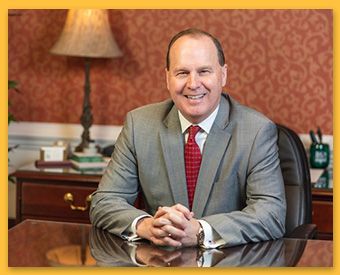 If you want your settlement conducted efficiently and correctly, choose Provident Title & Escrow and experience the difference. When it comes to handling your settlement, all fees are provided up front and WILL NOT change.
At Provident Title our goal is to provide quality settlement services. What this means to us is that we give the utmost attention to each settlement we conduct. We do not try to mass produce settlements. We have an extremely professional and experienced staff to handle all of your needs. We take time with each customers to make sure they are comfortable with the entire settlement process. We do not want anyone to feel hurried, rushed or uninformed. John and Cathy are in the offices everyday and provide a 100% PERSONAL GUARANTEE that if you are not satisfied with the service you receive from Provident Title your entire settlement fee will be refunded to you immediately.
What Are You Waiting For?
Get in touch with your us today!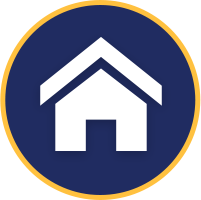 The Provident School of Real Estate was established to provide educational opportunities to Virginia Real Estate Agents. Post Licensing and Continuing Education Courses are designed with the Real Estate Agents' needs in mind. We offer classes satisfying the mandatory and elective requirements determined by the Commonwealth of Virginia. All Provident classes have been approved by DPOR for license renewal.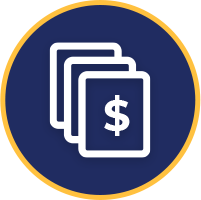 All settlements are conducted in a very professional and friendly environment. All settlement documents are thoroughly explained prior to signing. Copies of all signed settlement documents are provided immediately after the documents have been signed. We can also place your signed copies on a disc to reduce the amount of paper documents you need to store after the settlement.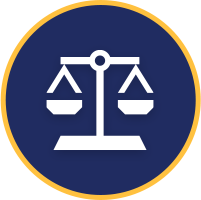 All settlement companies are not alike. When deciding on a settlement company, choose one that has the experience and skill to provide the quality settlement you expect. A settlement company you can trust to take care of your money and the title to your most precious asset, your home. Let Provident Title & Escrow relieve your worries about the settlement process.